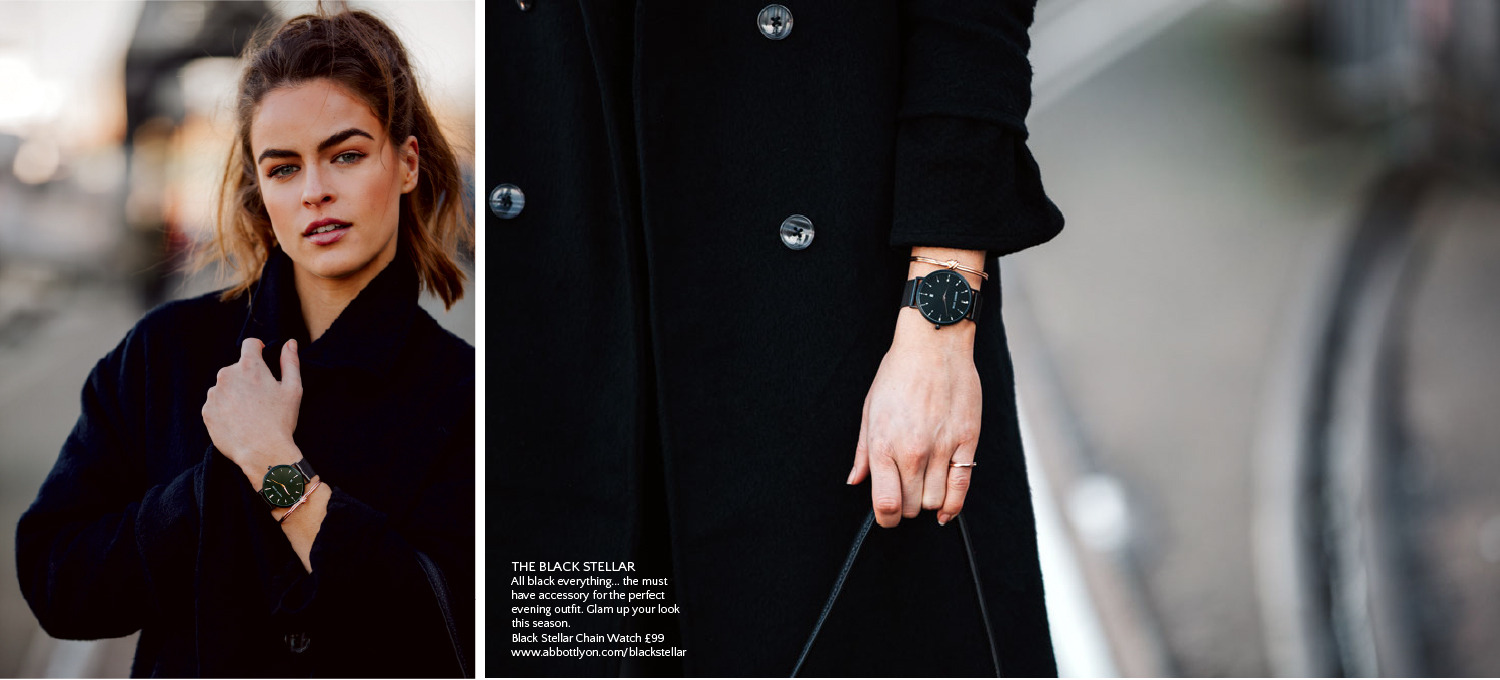 ALL BLACK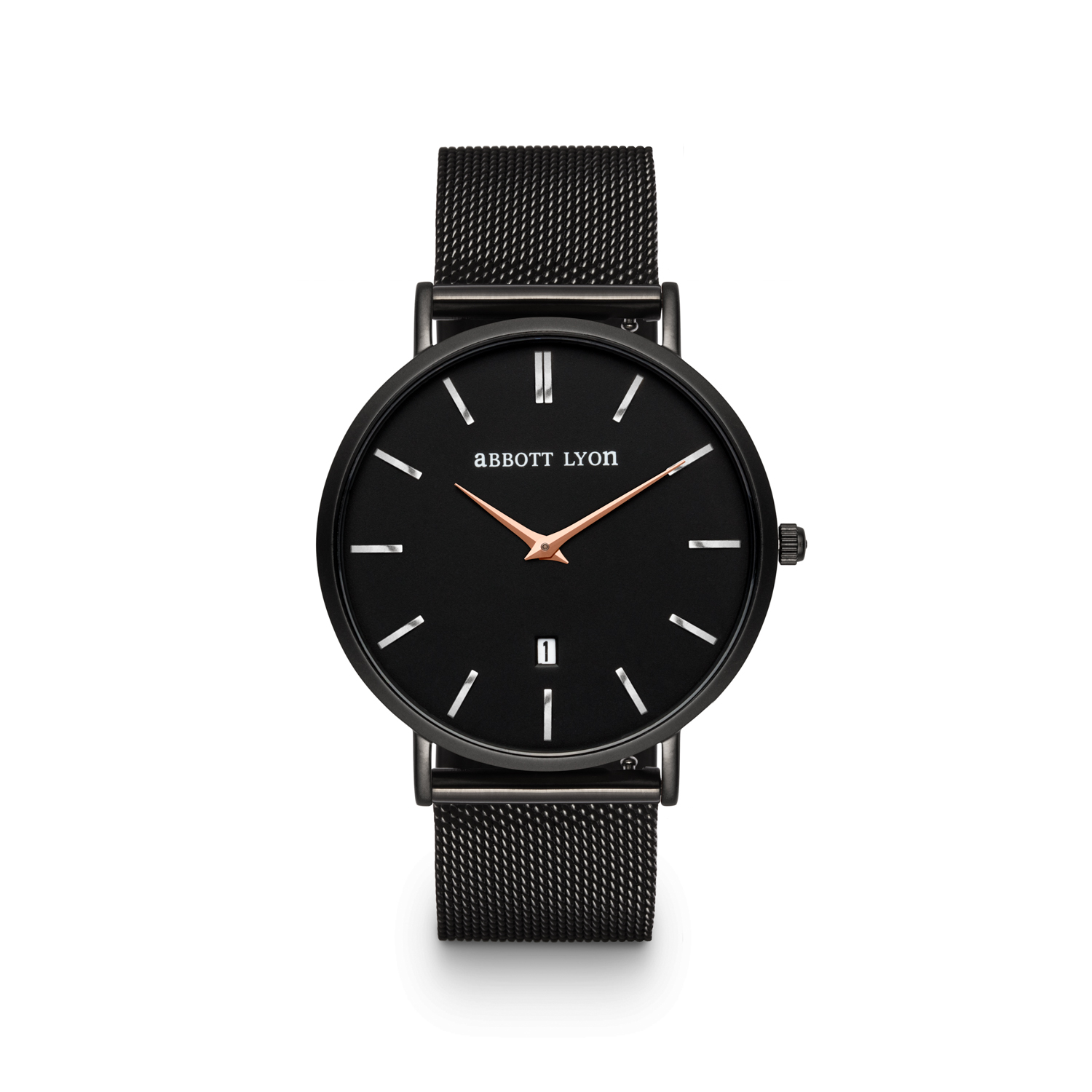 The absolute classic with a contemporary edge. This all black beauty is offset with Rose Gold hands that really make it stand out! 
THE METALLIC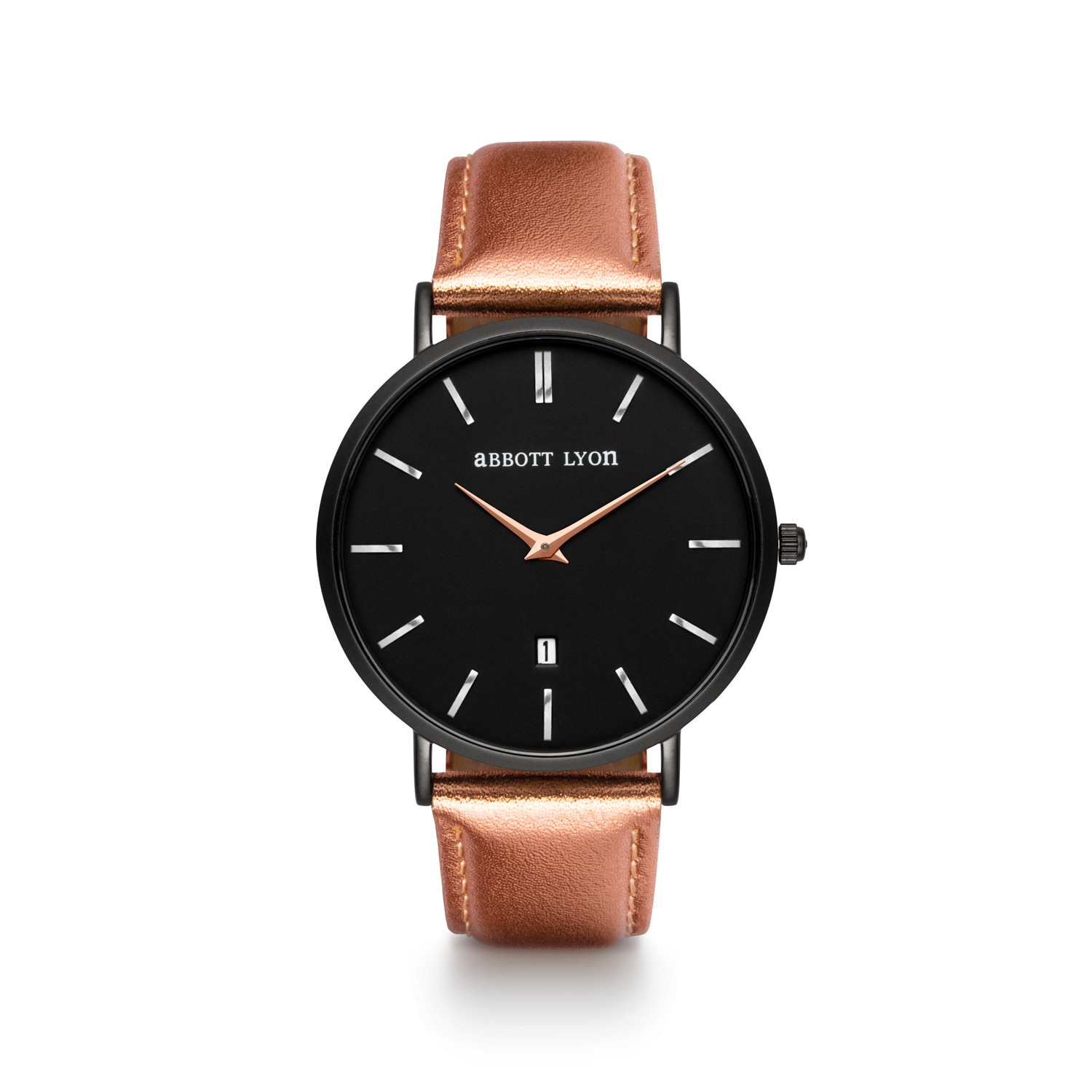 Our new take on the classic, more fun and still super glamorous. The Rose Gold combination is perfect for taking from day to night...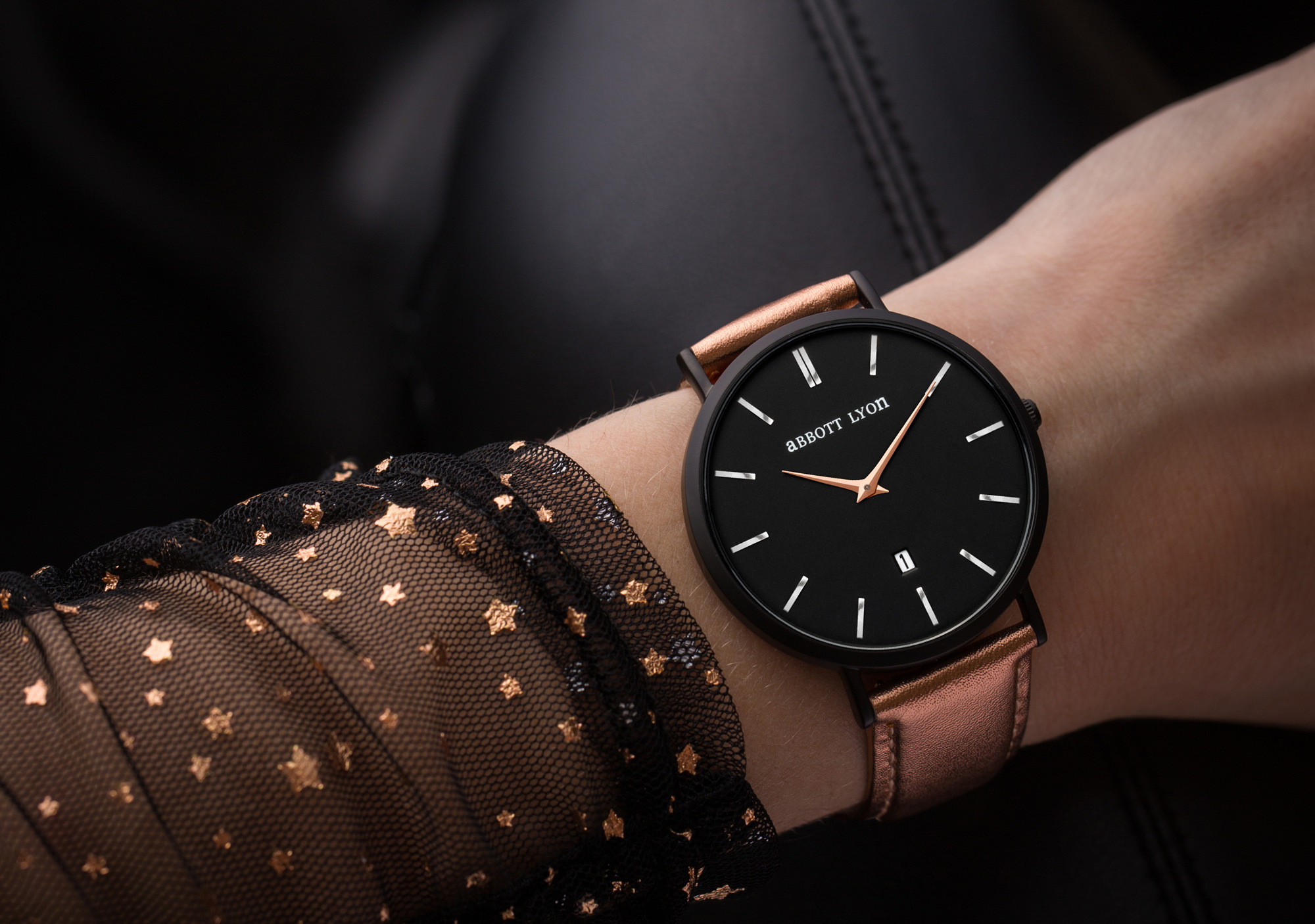 SIMPLICITY
Simple doesn't have to be boring. The Black Stellar is about style that speaks for itself. With Rose Gold hands, this combo is a knock-out, an accessory that finishes your outfit perfectly and will have everyone commenting on it's minimal beauty. We're keeping this one exclusive as a Limited Edition, with only 500 going on sale, so get yours before anyone else!
STYLE
To celebrate the launch of our limited edition Black Stellar we're also releasing some new straps to really shake up the style. We wanted to create a glamorous accessory that people couldn't help but need. Starting with the Metallic Rose Gold leather we've completed the collection with a range of new monochrome straps to complement the all black face. You won't know which to choose so keep an eye out for their release!